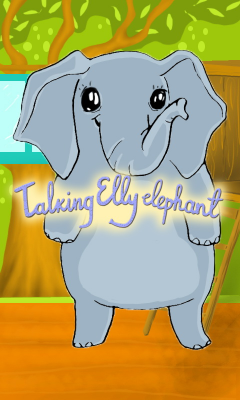 Talk to Elly and she will talk with you!
Elly is a little elephant,that responds to belly rubs and repeats everything you say in a funny voice.
You have to rub Elly belly when she does not doing anything (just blinking) and then you will see hear reaction.
Please make sure that your media volume is turned on.
While Elly speaks you can change volume with volume keys.