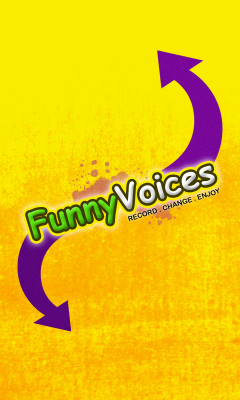 "FunnyVoices is an amazing voice morphing application where the user can record his/her voice and then convert it
to nine different types of voices. You can enjoy by converting your voice into kid, old man or evil voice, this is
Not enough, you can feel how you talk in a cave or how a mouse imitates you. What if your voice sounds like megaphone or robot. Try to give extra speed in your voice or slow it down.
Why you only have the fun share it with your friends via Email, MMS or Bluetooth."