In the Samsung Apps, a new action from the studio Oberon Information, Pigeon Squadron. The problem is simple, play for the heroic pigeons fly over cities and create chaos in the bombing of people, pets and vehicles.
http://www.samsungapps.com/topApps/topAppsDetail.as?productId=G00001344050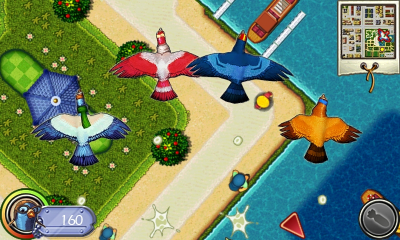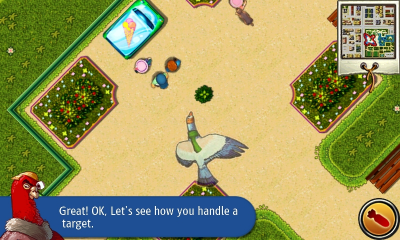 Description
The rarest and most outrageous game bird poop EVER! Play like doves flying over cities heroic and create chaos by the bombing of humans, animals and vehicles below!
"Genius, twisted and very nice" - MobileGamesUnlimited.com
"Great controls, great art, charm and style." - SlideToPlay.com
"It's good, old-fashioned fun" - Stuff.tv
"Highly Recommended" "I was laughing like crazy when I started playing the game" - NineOverTen.com
"A bird droppings fun game air strikes a good buy." - 148apps.com
The pigeons will have their revenge! After centuries of being frightened, persecuted and mistreated as "flying rats, pigeons are fighting! Bombs Away!
SQUADRON PALOMA needs you!
Join an elite team of paramilitary pilot pigeons ready to relieve themselves at will to carry humans on their knees! Play like Philby, Burgess, Maclean and Blunt - each with their own skills poop.
MISSIONS craptastic!
Complete 45 missions in which you drop your "recovery charge" to employers, hippies, beach bums, golf, grandmothers, tourists, ducks, school buses and more! Achieve the goals that the movement and surviving human objects thrown at you.
WEAPONS OF MASS repulsion
Wreak havoc in the three cities most beautiful memories of New York, London and Paris - each with unique goals and specific missions to hit to complete.
TILT TO FLY, TAP poop
With touch controls and motion perfectly sensible, who knew it was so easy to master the art of flying and poop at the same time?